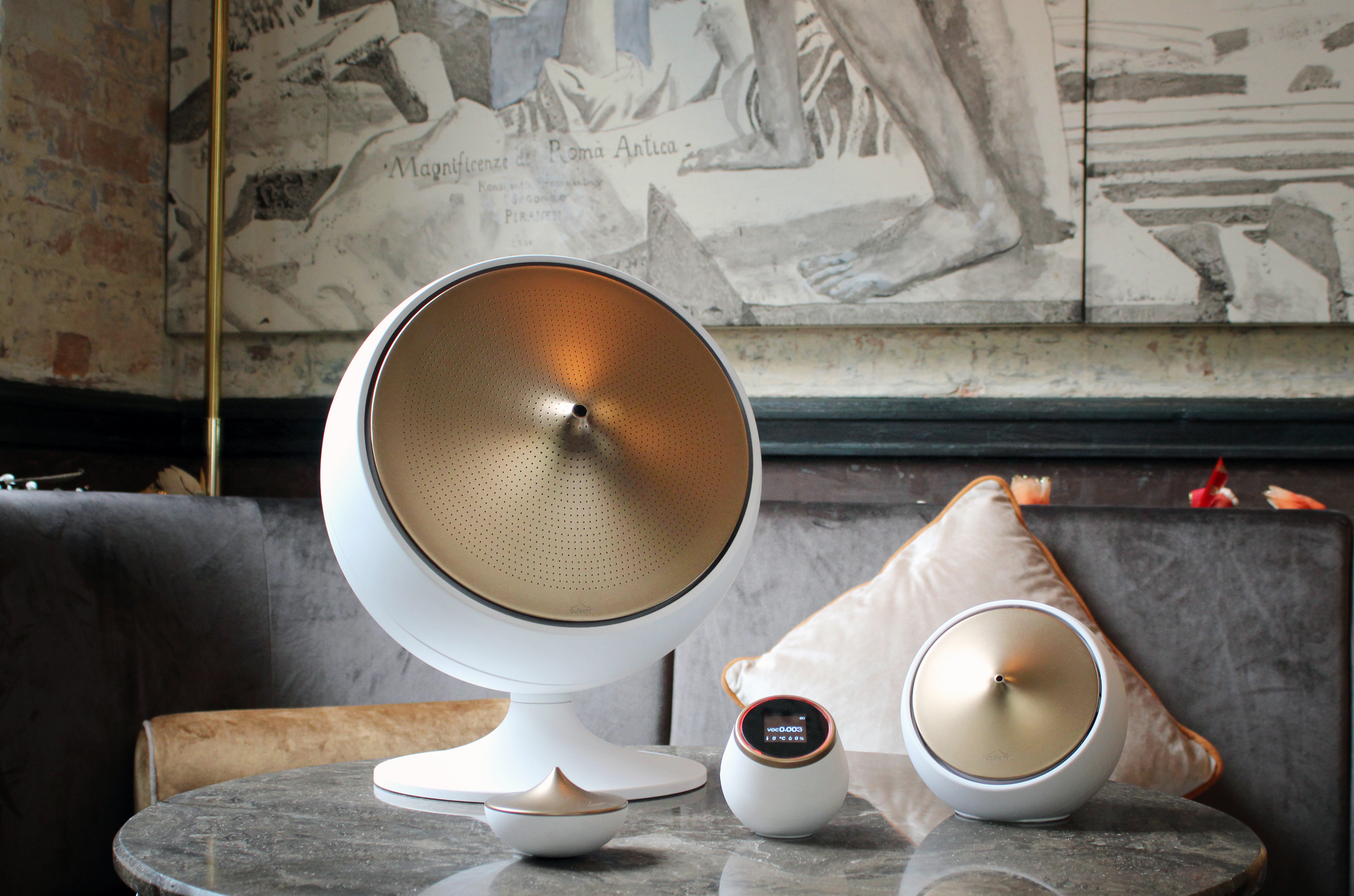 The first smart home indoor air system

CONTEXT
Olfinity
Evergreenland group is specialized in ethical and eco-responsible wellness market along with the Para'Kito and Kit & Coco brands. They decided to launch a new high tech premium brand dedicated to holistic well-being of people in their homes. This project is based on values ​​of transparency, respect for people and care for environment. 

Olfinity focuses on indoor air quality through filtering and air control in one hand, accompanied by a major innovation, combining very high quality aromatherapy sessions with cold diffusion and programmed on the other hand. Jentgen work upstream of the project on a reflection and strategic recommendations design with a 360 approach and covers all media, visual identity, product design, web, publishing, packaging and retail.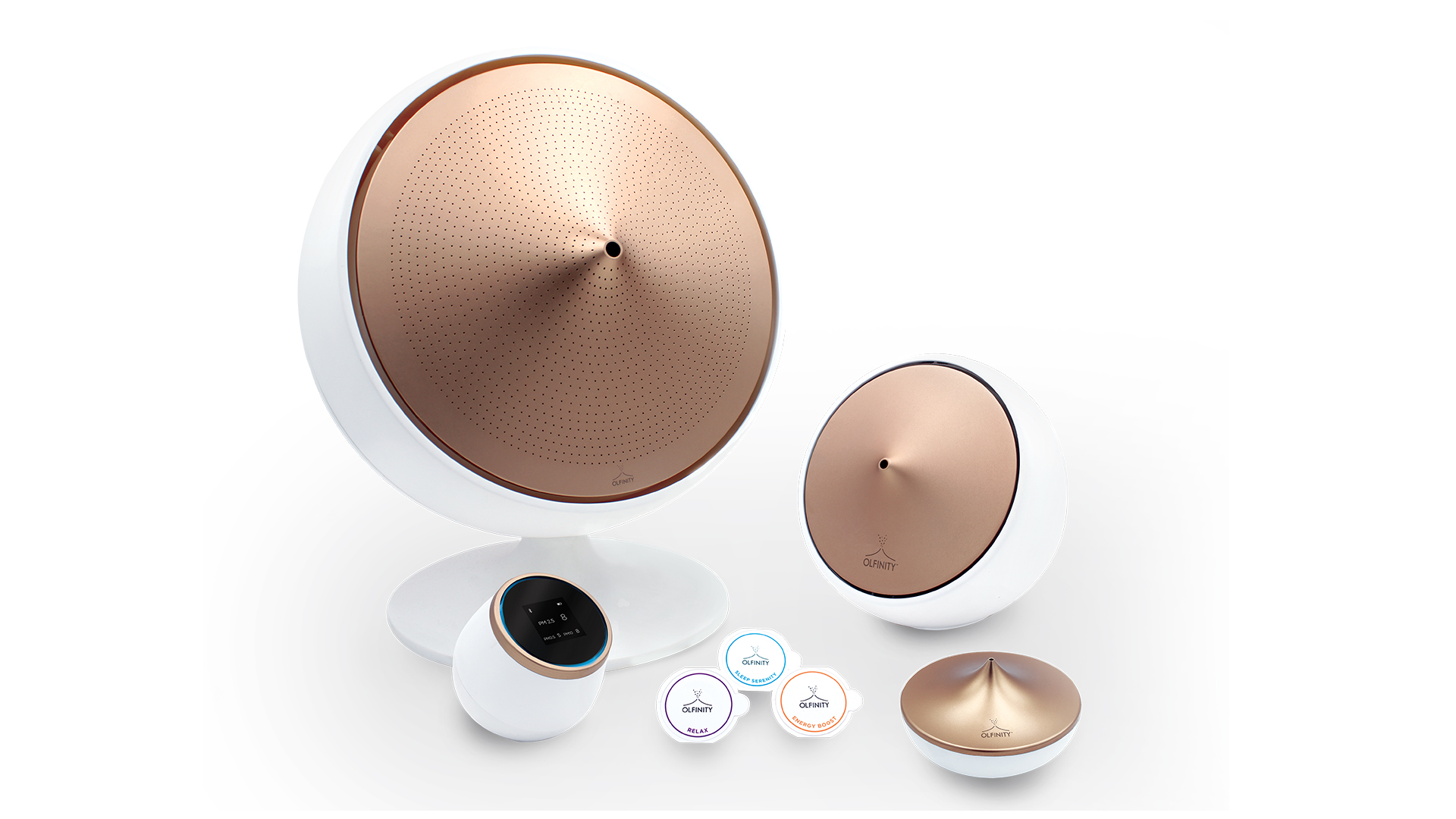 BRanding
Olfinity The identity symbolise the precision of essential oil diffusion. The cone reveals the protection, the roof of the house, the habitat that Olfinity has been made for.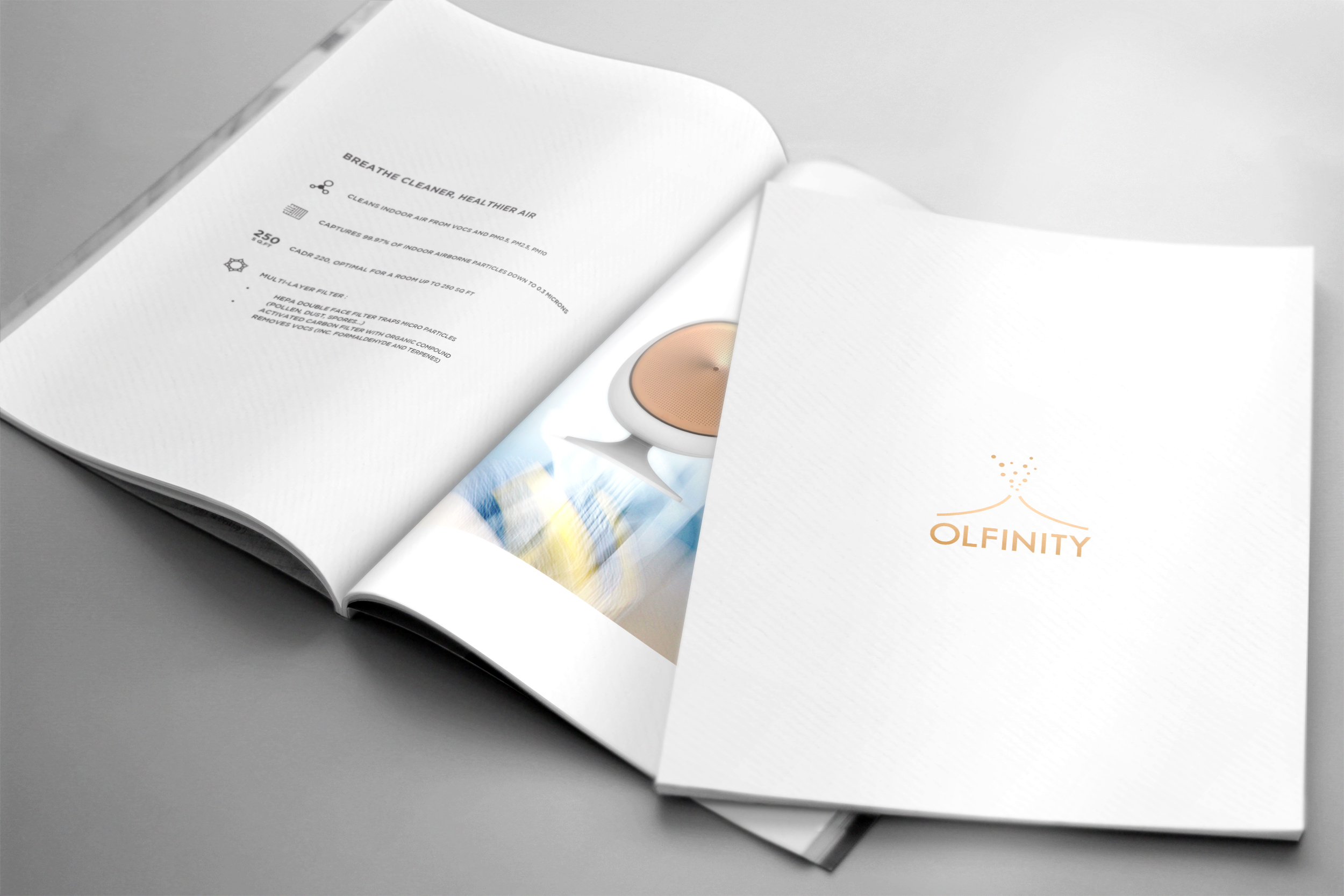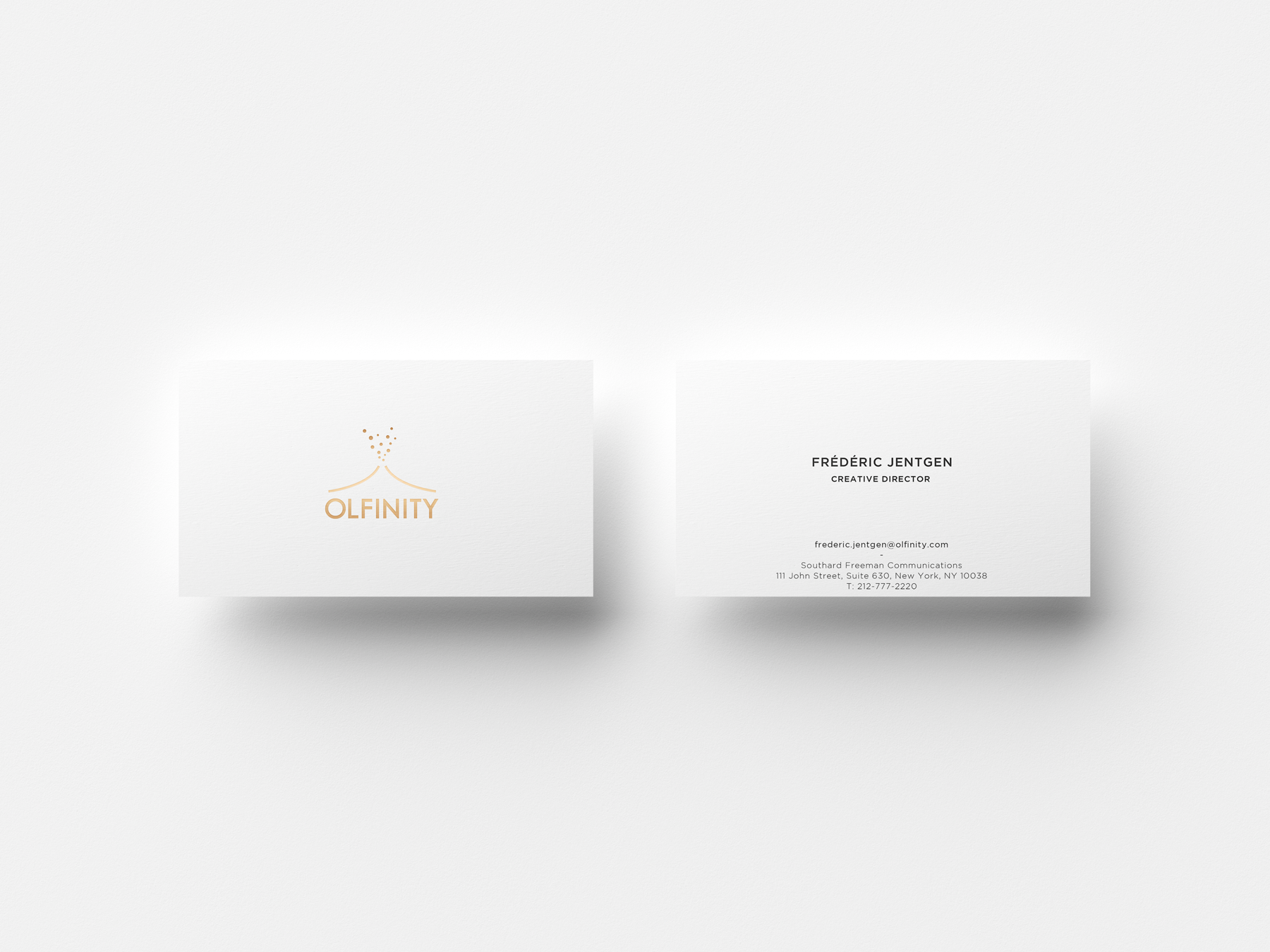 product design

Olfinity

Air Purifier
Product Design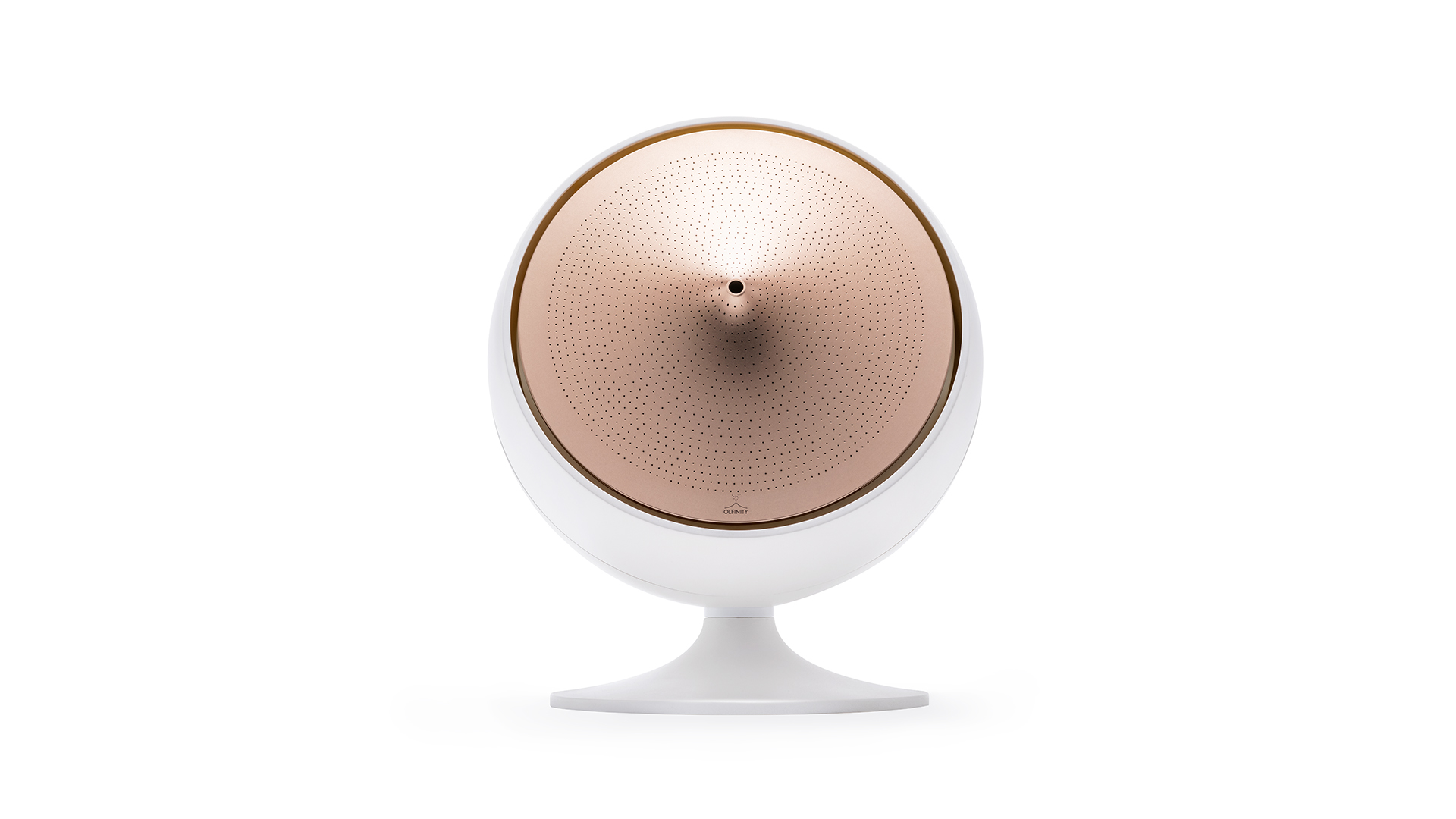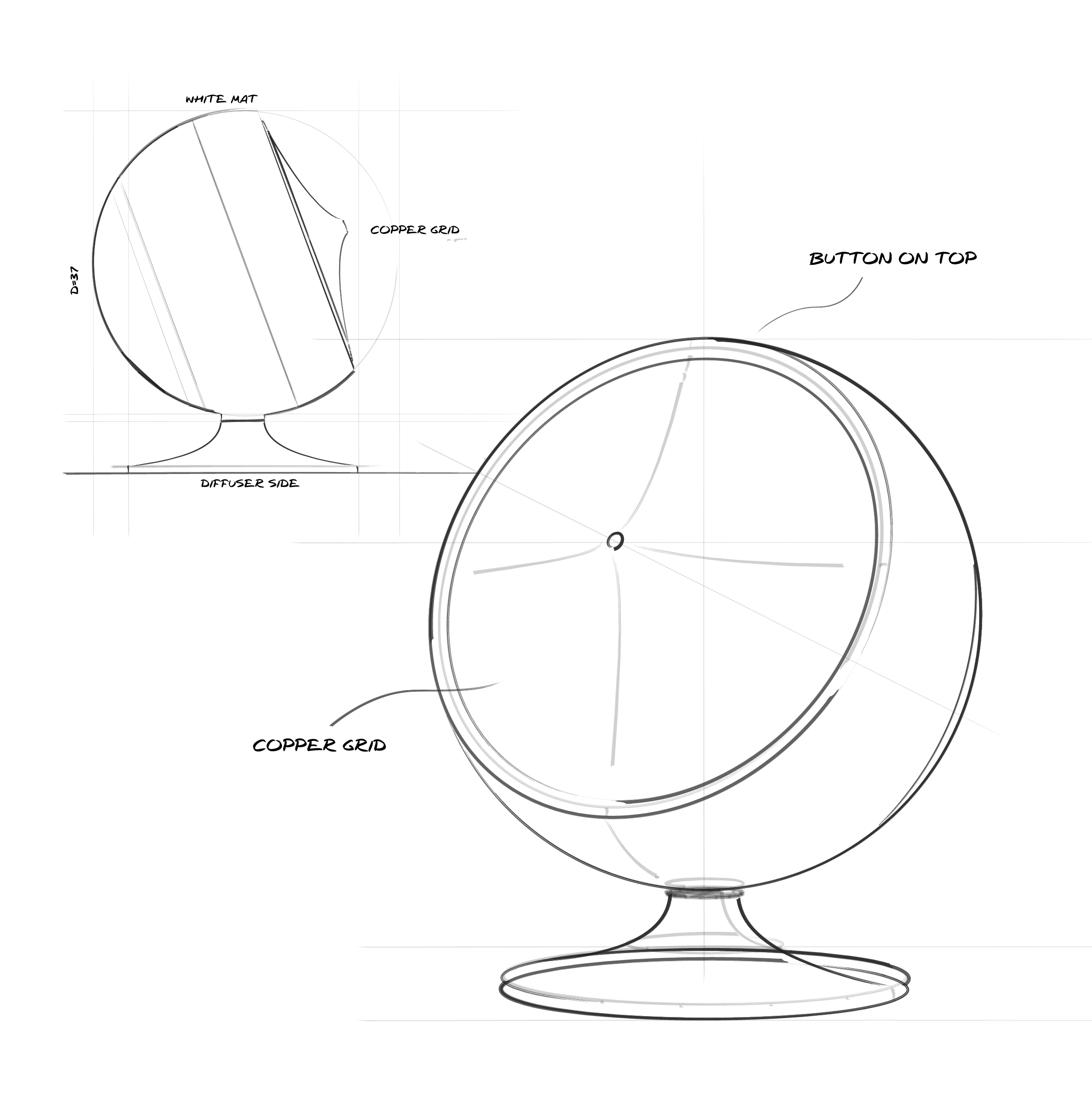 Air Purifier
Product Design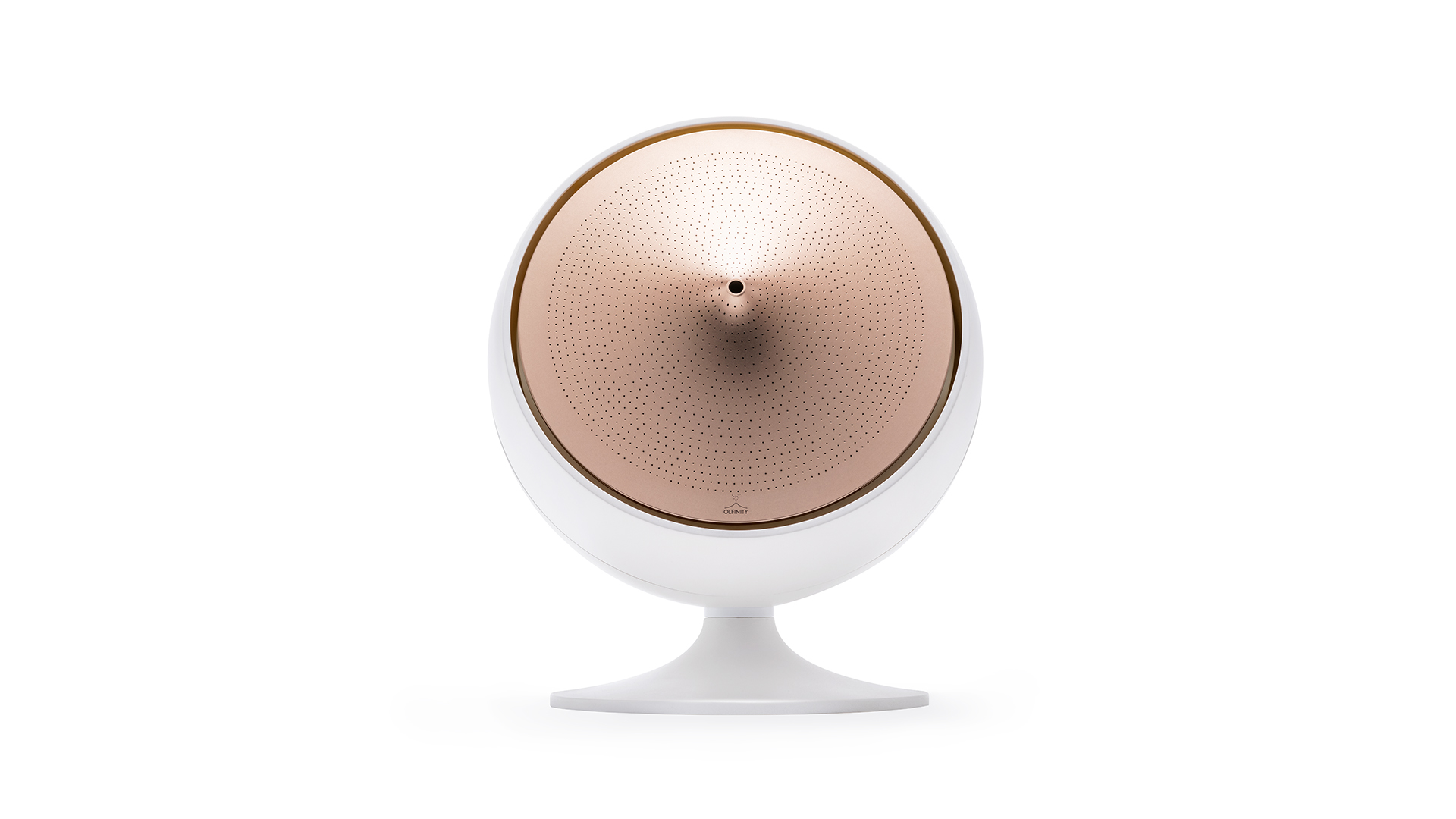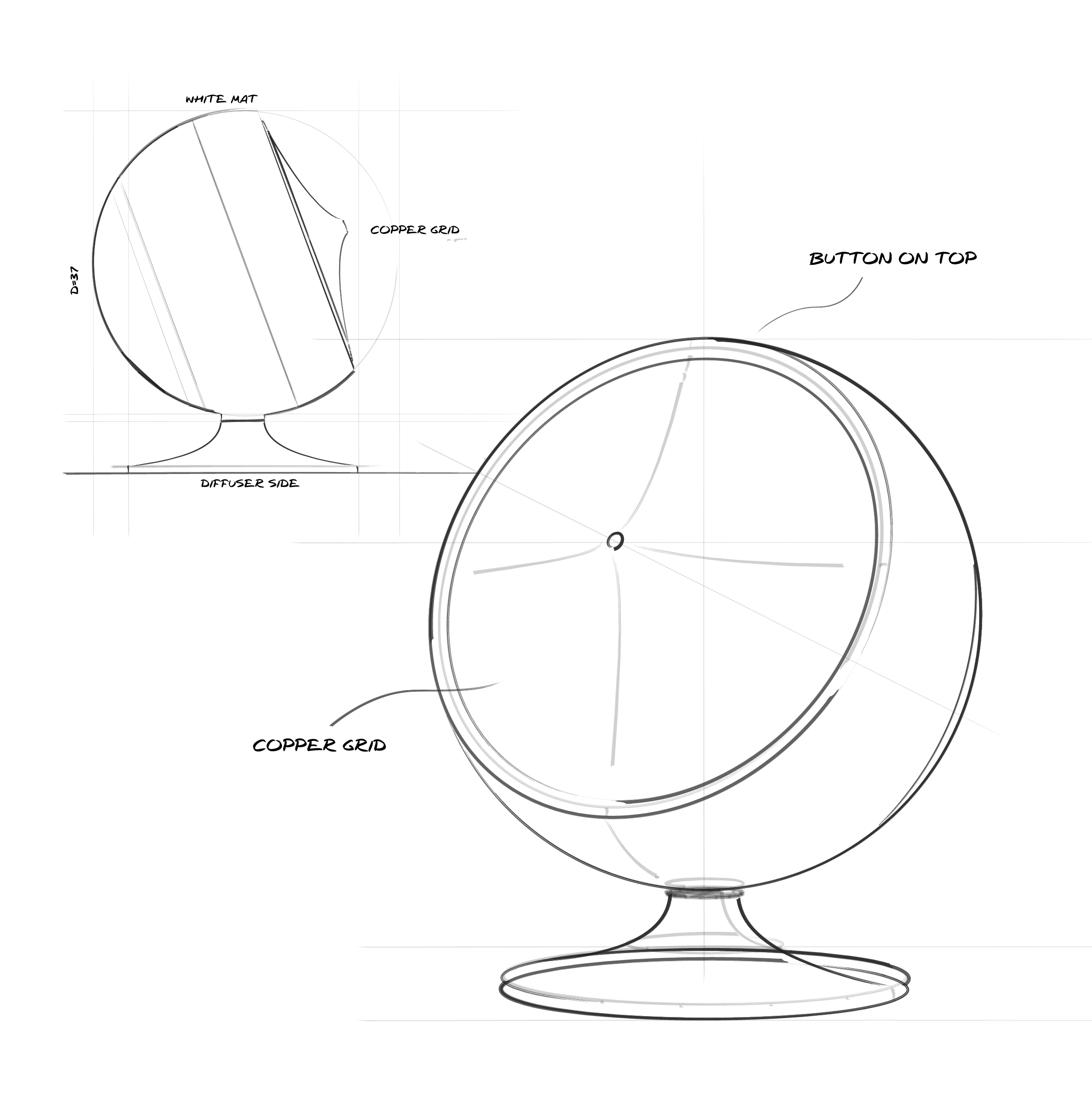 Diffuser
Product Design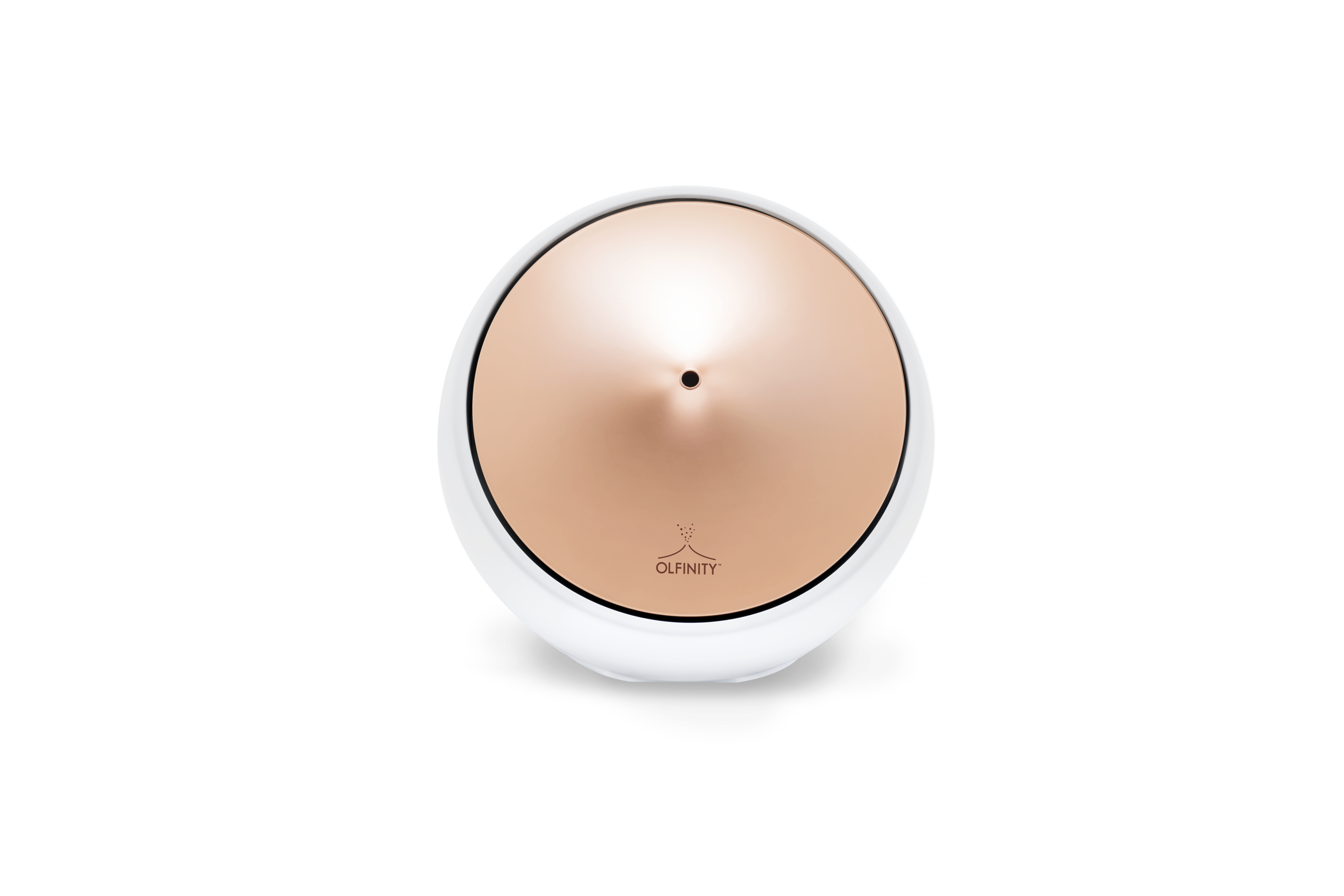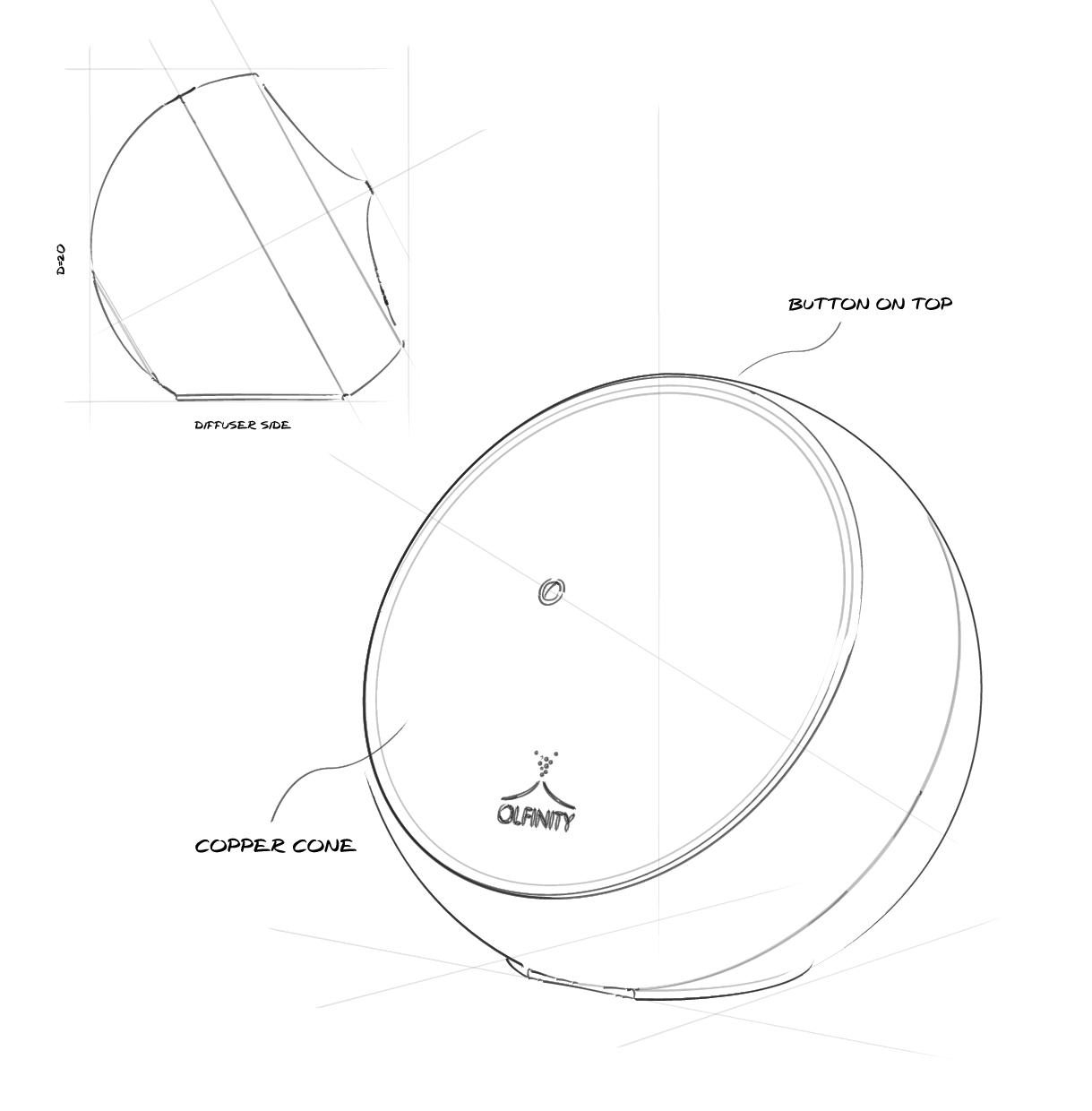 Air Monitor
Product Design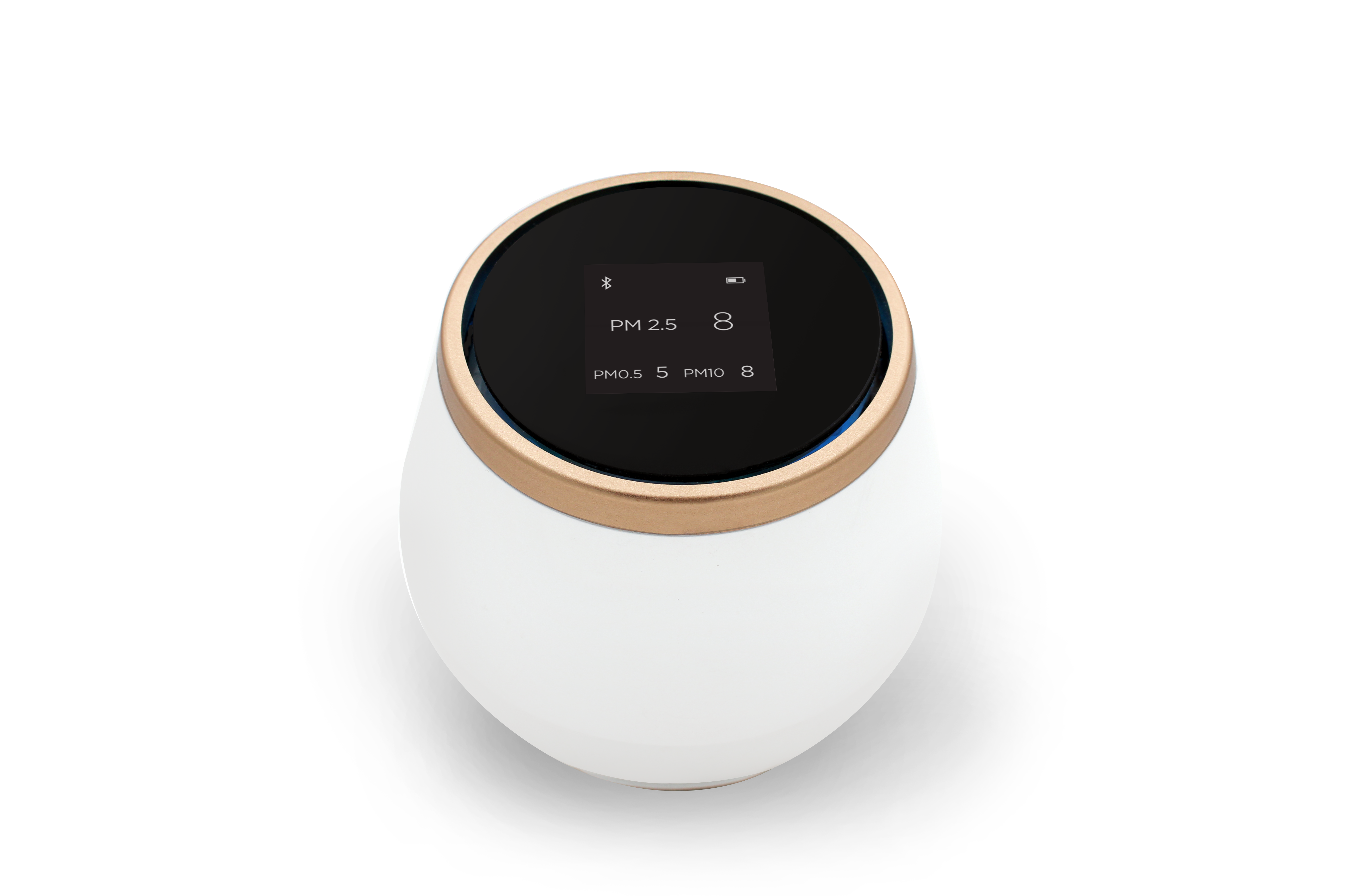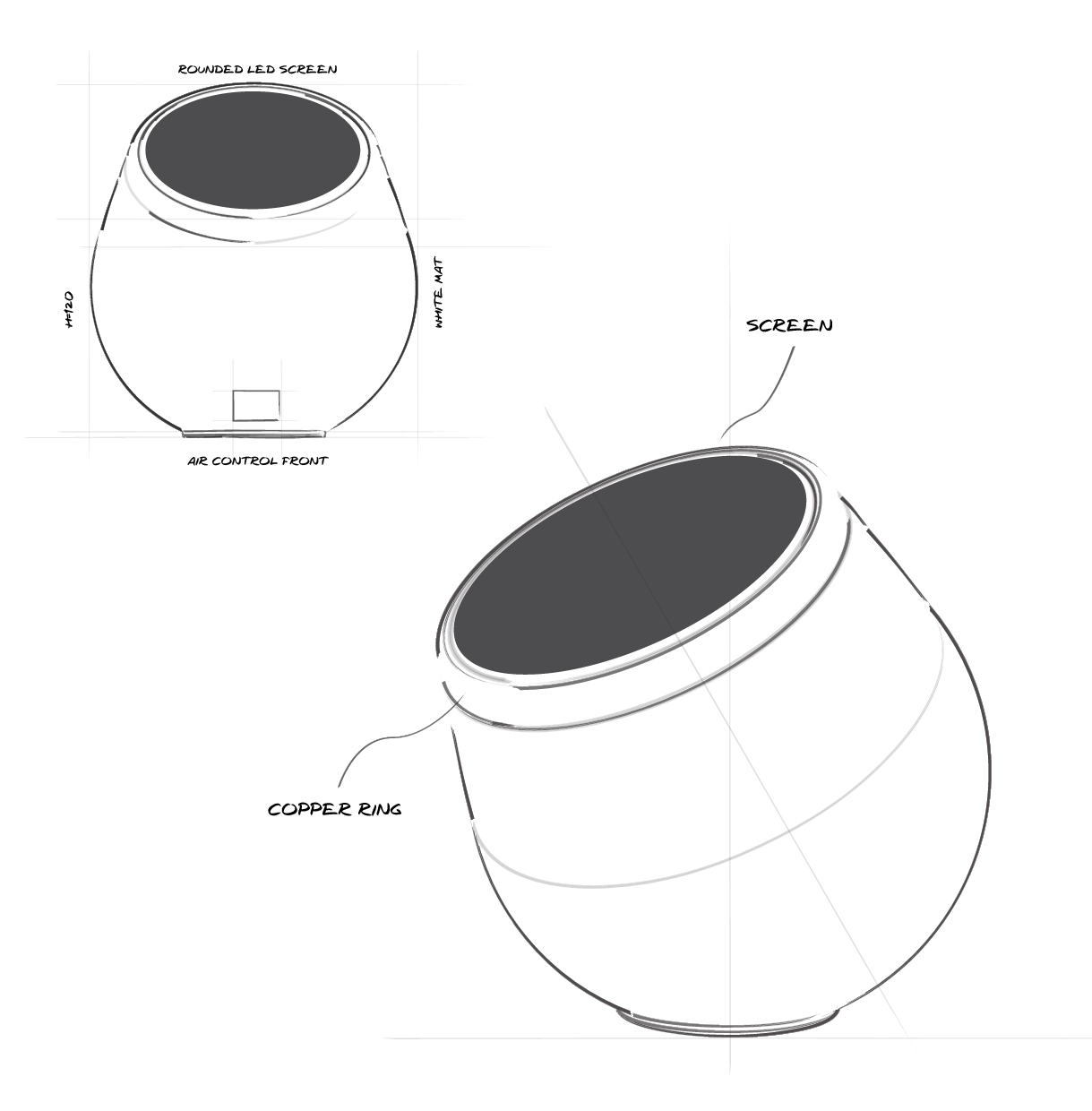 Gateway
Product Design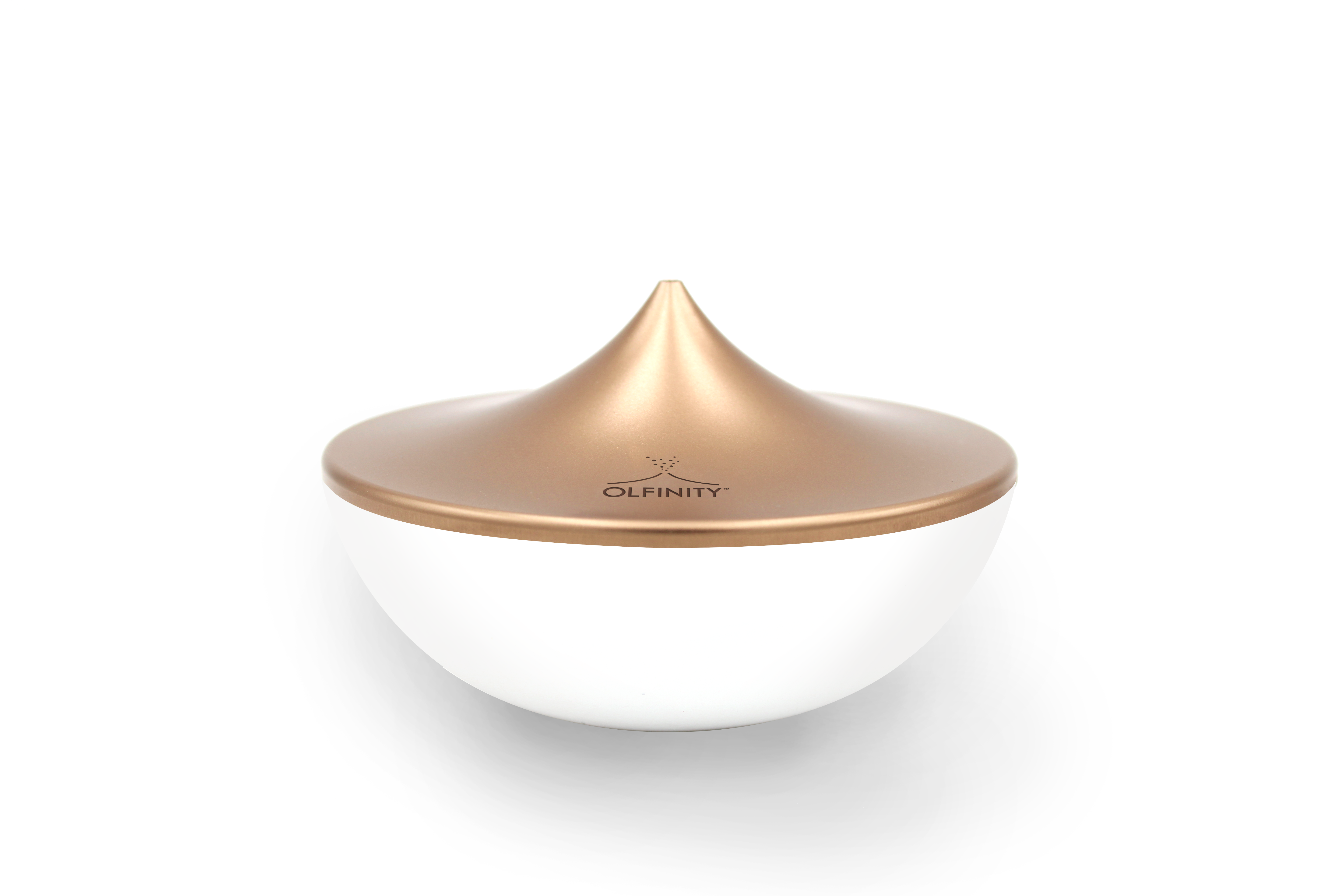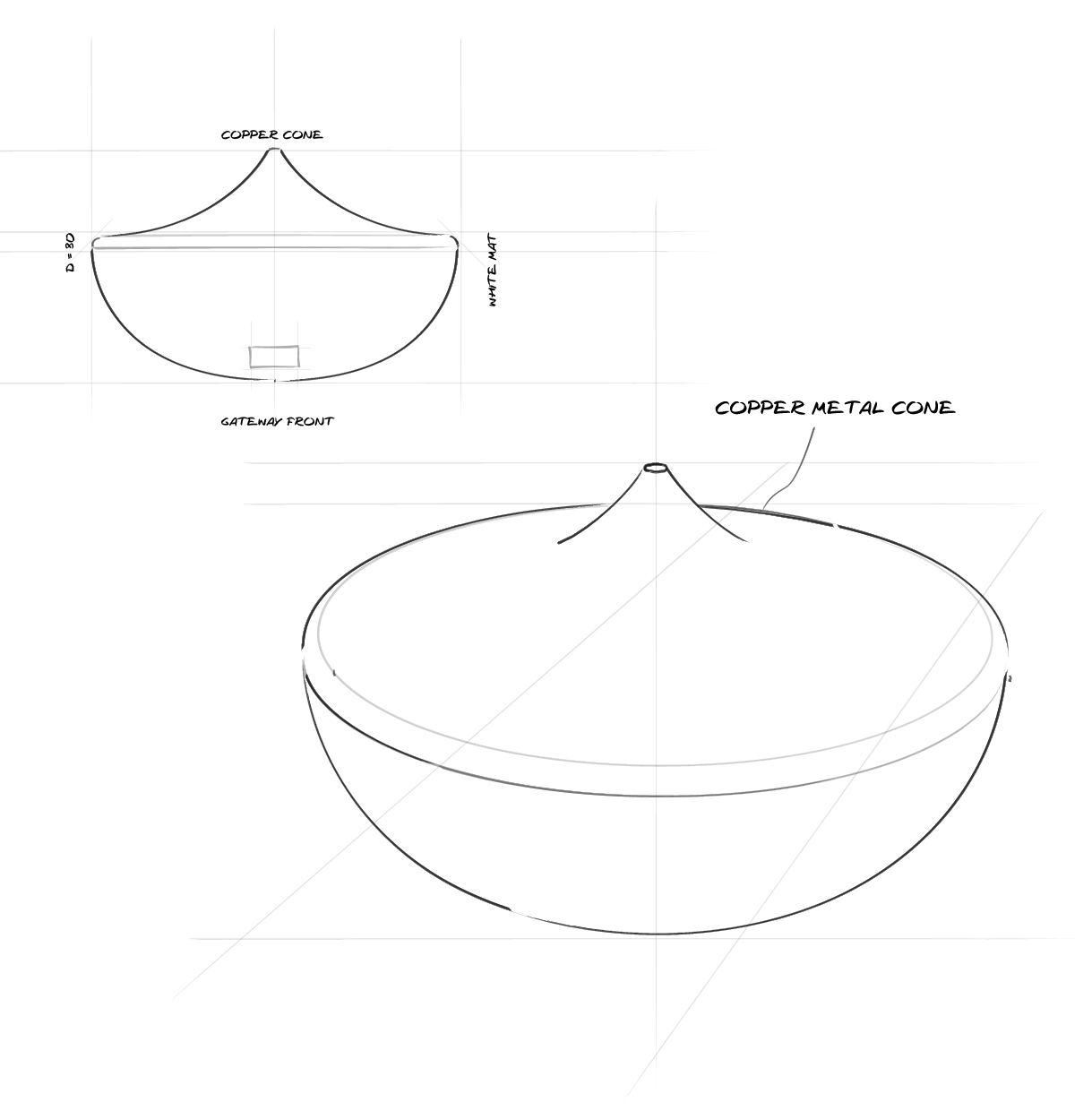 Digital
Olfinity

Website
Made on wordpress
The website has been done under wordpress to introduce Olfinity to the public along with a presentation at 2018 Las Vegas CES.

In a second time we included an online shop to pre-order the system.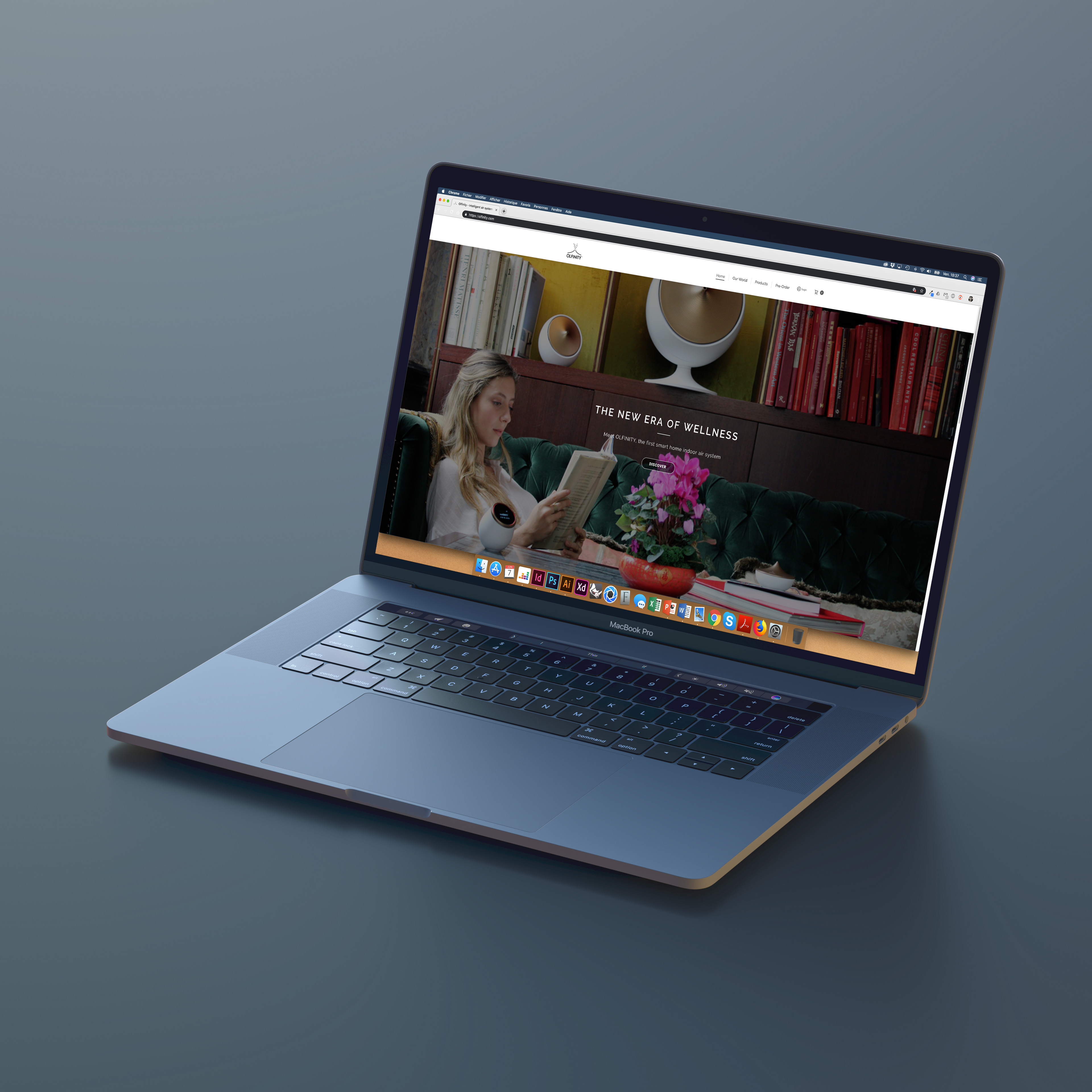 APPLICATION
UX/UI
UX : As the application controls the system, the user experience has to be as simple ans easy than the design of the products. We defined personas, to design the app map, user journeys and user flow. Then, we did some wireframes where we decided to get one easy main screen where you can select and command each device on a simple swipe.
This app allows the user to be as maximum 2 clics from any action he wants to do.

UI : We decided to set the brands keyvisuals to define the products and to create a specific color scheme for each device. We kept a clear and bright interface to stay pure, clean, and connected to the products.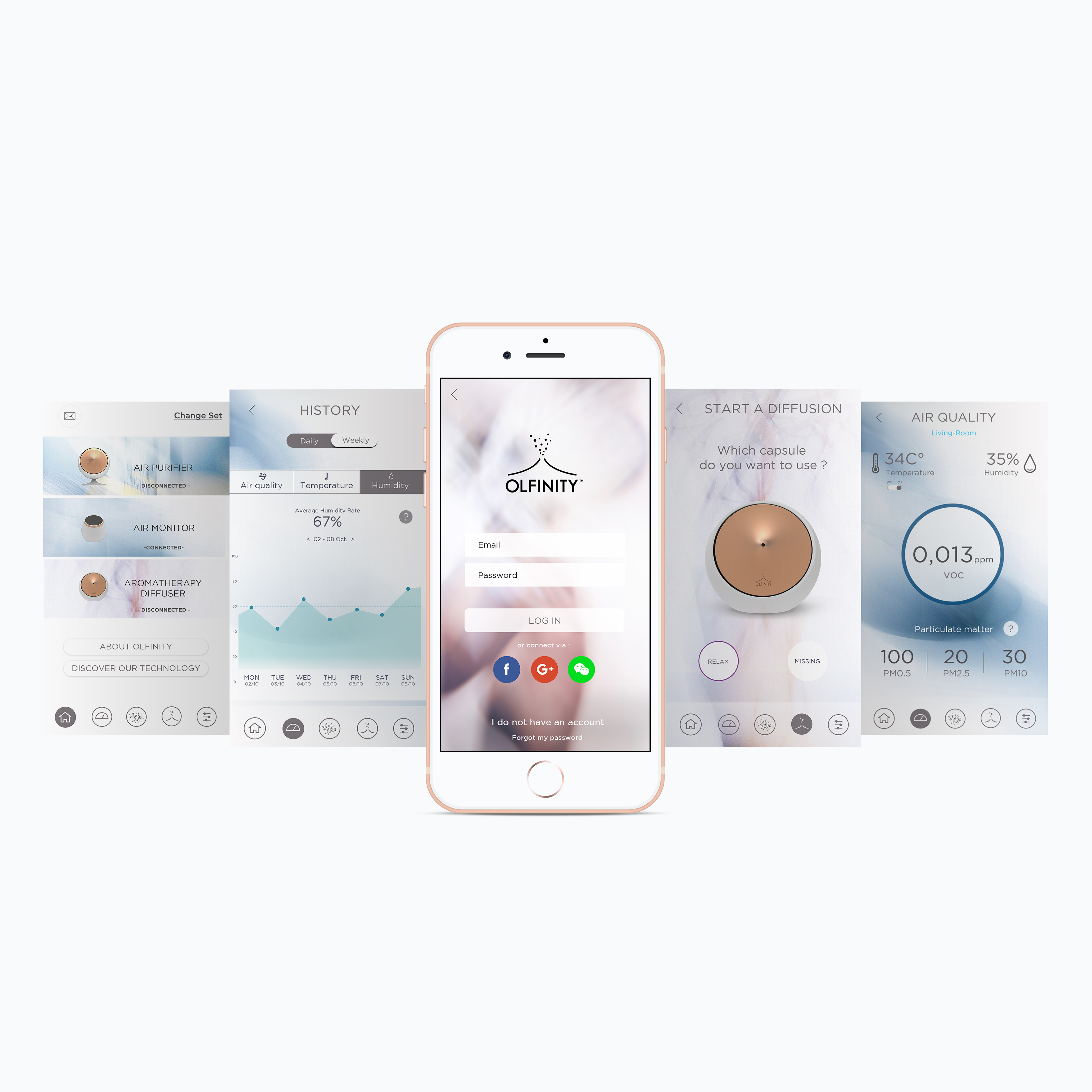 Address
av. Ducis
Rueil Malmaison, 92
Email
info@jentgendesign.com
Phone
+33 1 47 32 10 40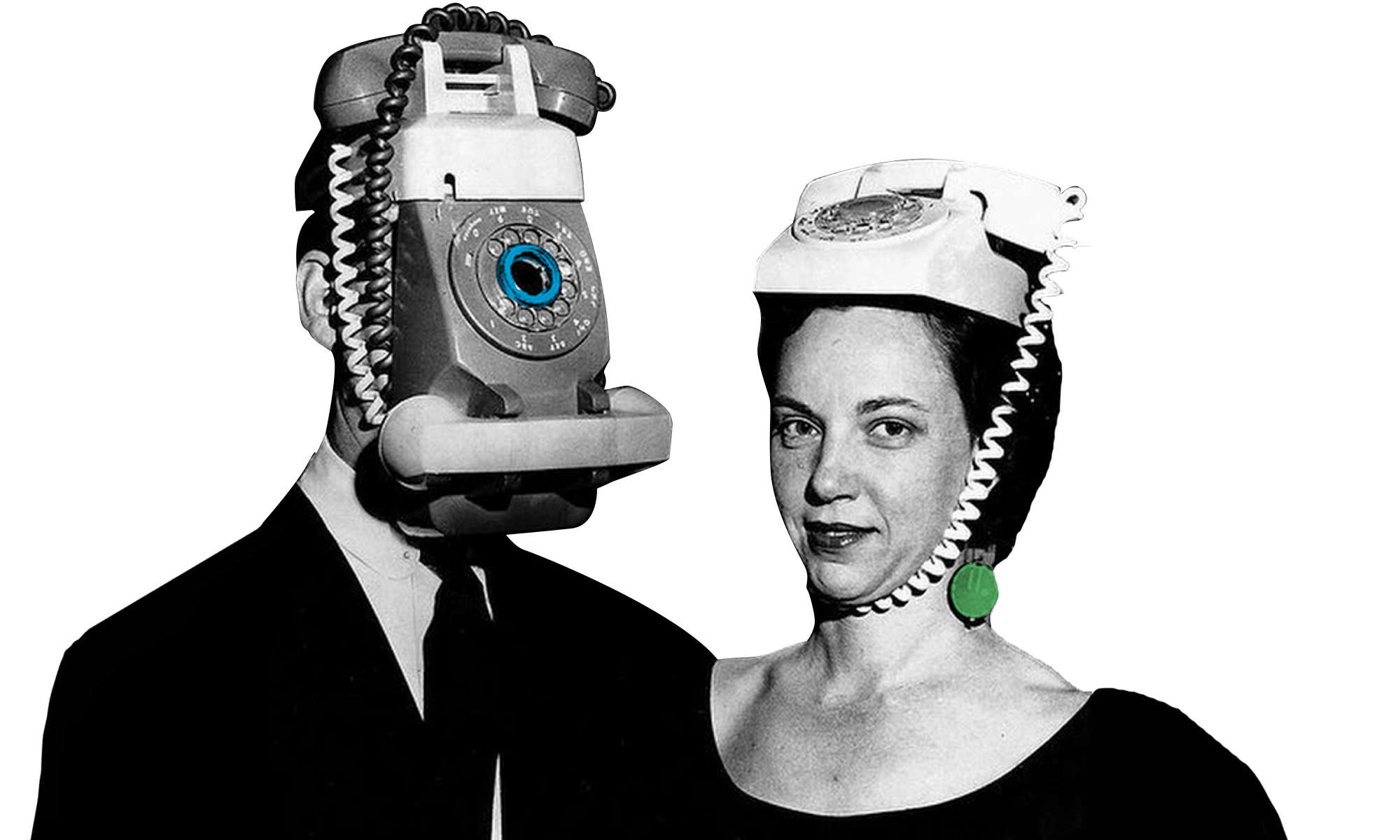 Give us a call !
A Project ? An Idea ?